:body:suit:score Mini Symposium
Matralab EV 4.520 1515 ste Catherine St Ouest
November 13, 2016
12pm - 5pm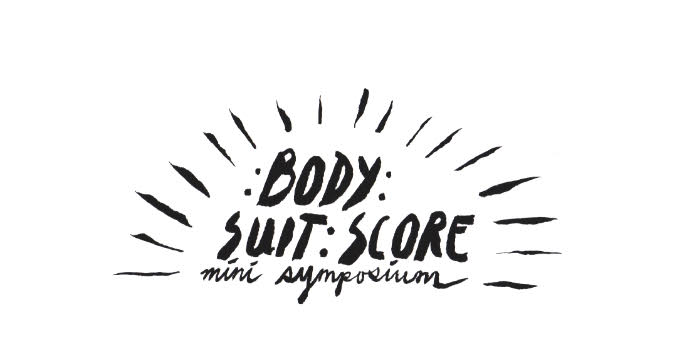 A symposium for the the four year research creation project, body:suit:score will be held this Saturday, November 13th at 12pm to 5pm at Matralab (EV.4520). There will be presentations and discussions relevant to the project.
For more information visit: http://matralab.hexagram.ca/research/body-suit-score/
body:suit:score – mini symposium
Sunday, Nov 13
@ matralab
12h -17h
12:00-12.45 Alex Bachmayer – Enchanted & Imaginary Bodysuits
12:45-13:30
Travis West – Software interfaces
13:30-14:15
 Csenge Koloszvari – diagramming sound
14:45 – 15:30
Elizabeth Millar – body:suit:score – the musician/performer perspective
15:30- 16:15
Elizabeth Millar/Joseph Brown/Nien Tzu Weng – Anahata Reboot
16:15-17:00
Sandeep Bhagwati – The Politics of Ephemerality
Drinks, fruit and snacks will be provided.
Please BYO coffee/tea etc.