matralab explore : Jean-François Laporte & Benjamin Thigpen
black box EV S3.845
March 01, 2017
5pm - 7pm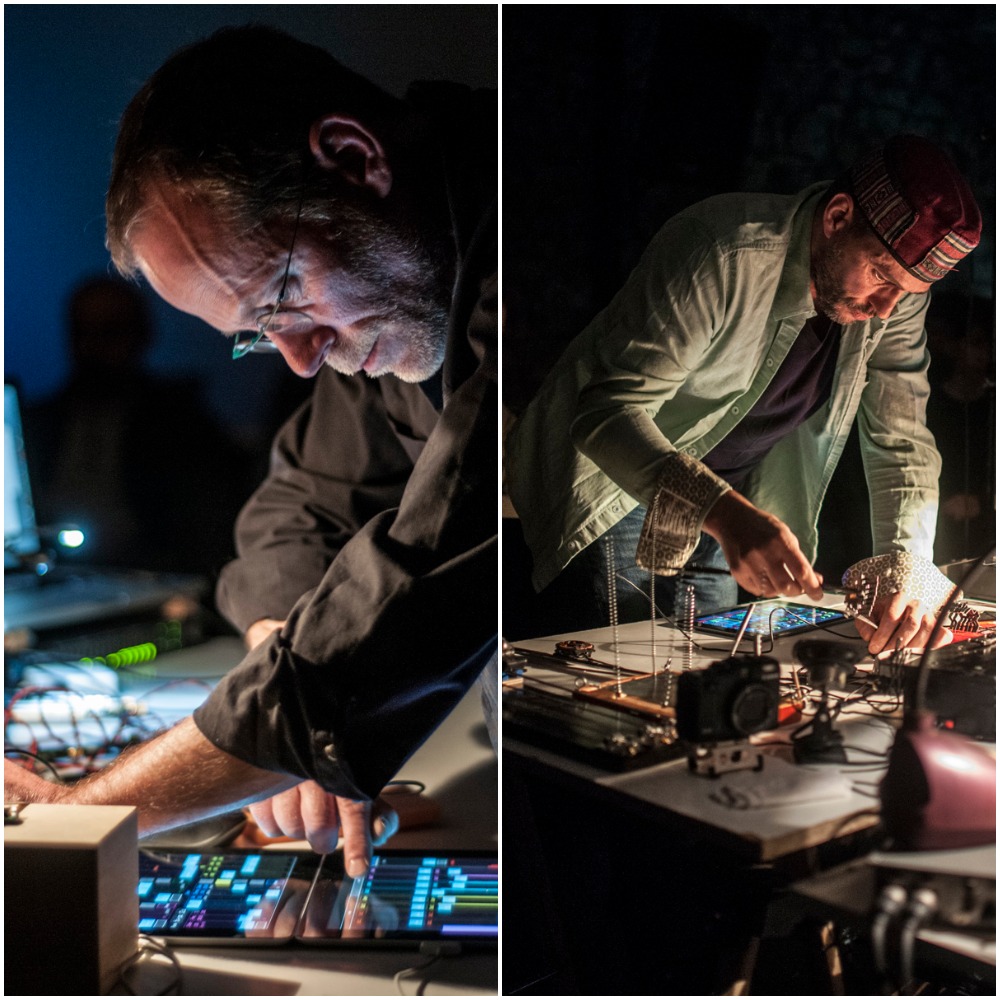 matralab
explore
 is a series of 5 a 7 events where artist-researchers will present their thoughts on a work in progress. The series was conceived as an open and supportive forum to discuss artistic issues around a current project with peers. We have experienced many memorable evenings of discussion and collegiality. Snacks and beverages are usually provided.
As a Canadian artist, Jean-François Laporte has been an active member of the contemporary art's scene since the mid-1990's. He pursues a hybrid approach integrating visual arts and sound exploration. Taking an intuitive approach to create music, Laporte learns art through concrete experimentation on matter. His unique artistic vision relies on an active listening of each sound, object, material, etc. Thus his art is the result of working in complicity with raw material , proposing constructions born of each material he explores. His work is characterized by a large diversity of sound sources, aesthetic quality concerns, as well as an undeniable peculiarity.

Benjamin Thigpen, nomad, born in the United States, with degrees in English Literature, Comparative Literature and "Esthetics, Technologies and Artistic Creations," immigrated to Paris at the age of 31. Since then, he has composed at GRM (Paris), at Musiques et Recherches (Belgium), at SCRIME (Bordeaux), at EMS (Stockholm), at the Visby International Centre for Composers (Sweden), at STEIM (Amsterdam), at Djerassi (California), at l'Espace Totem (Montreal), in his bedroom and in the train.