AICHINGERLIEDER in MUNICH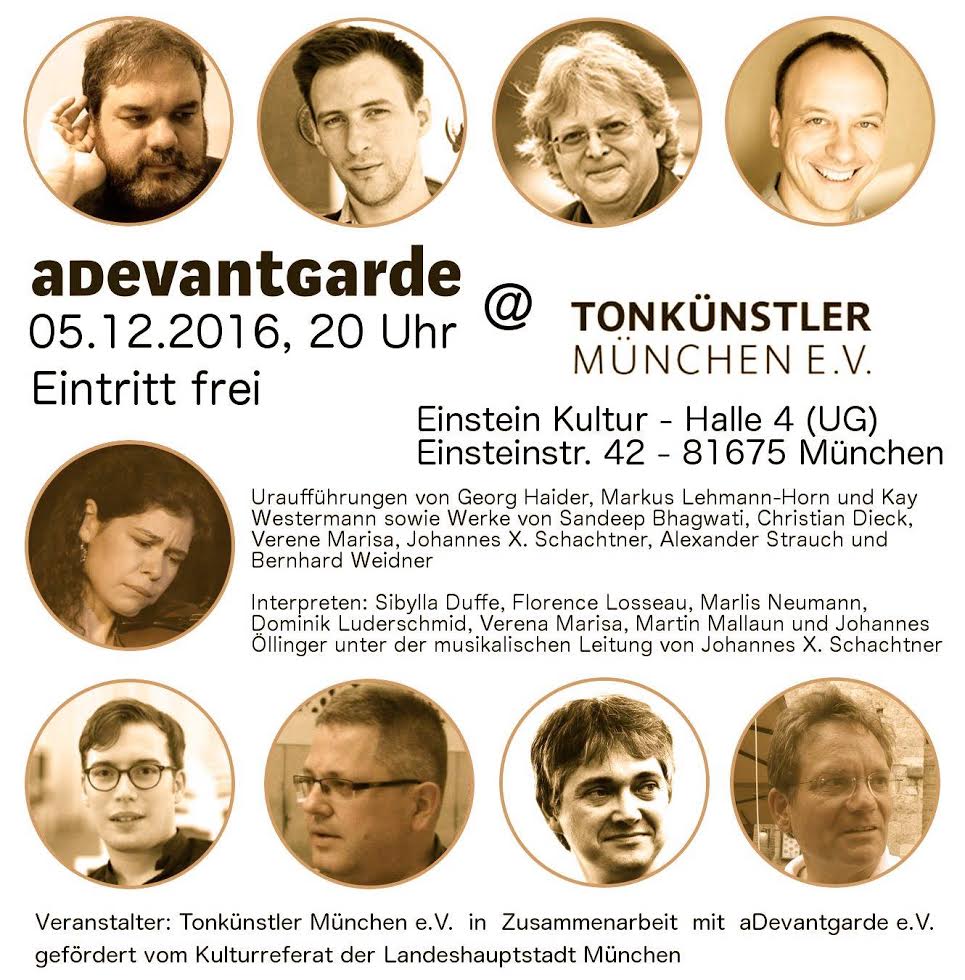 Dec 5, 2016
On Nov 11 this year, a famous German poet, Ilse Aichinger, died at the age of 95. Her terse, beautiful, haunting poems have influenced many generations of post-war artists and musicians. By chance, a long-planned concert in Munich will also feature a song cycle on poems by Ilse Aichinger, written by matralab director Sandeep Bhagwati in 1993 and re-imagined in 2014. This concert will thus become a memorial for her unique voice.
These songs are set for solo voice only (mezzo-soprano), sparsely supported by varying sonic backgrounds. The Munich version, as every realisation, will be unique in its sound, probably including Bavarian folk instruments such as Zither and Hackbrett.
The concert will take place on
Dec 5
@
8 p.m.
in the Einstein Kultur-Halle 4.
Free entry. Unfortunately, Sandeep will not be able to attend.