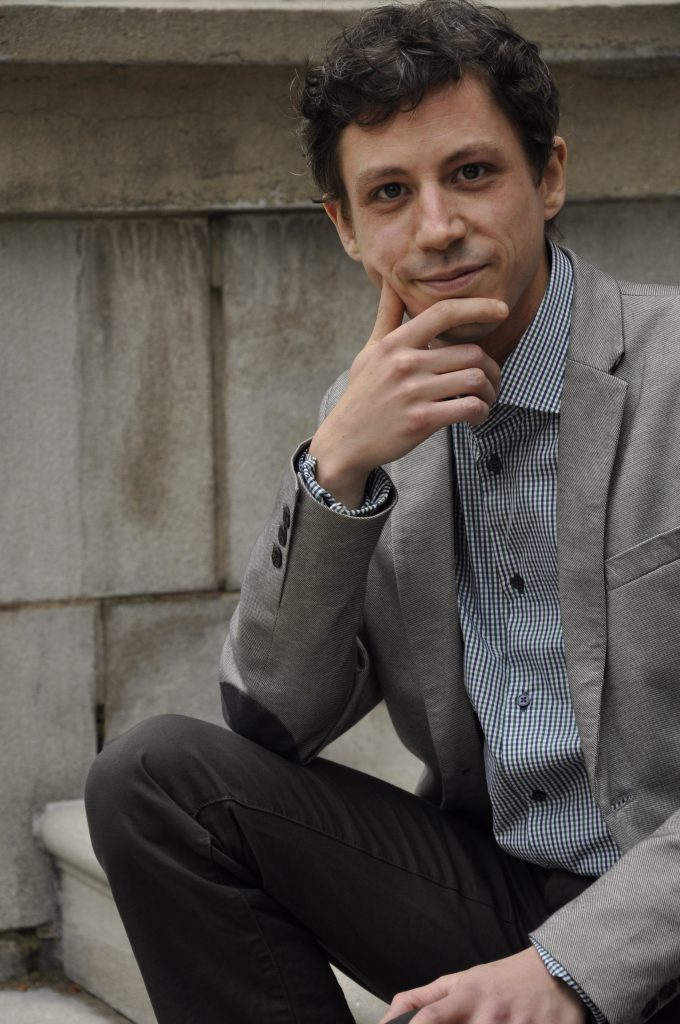 Charles-Antoine Fréchette studied piano at l'École Vincent-D'Indy with Claude Labelle, teacher at Université de Montréal, and received his Master degree in composition from the Conservatoire de Musique du Québec à Montréal, studying with Michel Gonneville. He has obtained his doctorate in composition at McGill University under the supervision of Sean Ferguson and Philippe Leroux in 2014. His thesis was entitled "Ecomimicry, a theoretical method for music composition" and a resume of that research was published in Revue Circuit 2015. In 2017, he received the «Prix d'Europe» to travel to Boston and follow private lessons with the composer Steven Takasugi.
He has won numerous awards, including first prize in the piano solo category of the CBC/Radio-Canada National Competition for Young Composers and five prizes in the SOCAN Foundation Awards for Young Composers. He has received grants and commissions from the CAC, CALQ and CIRMMT. He has also received a research grant (FQRSC) for his doctoral studies.
His works have been performed by Duo Wapiti, Toronto's New Music Concerts, ECM +, Lorraine Vaillancourt (NEM 2011 international Academy), Diotima string quartet (Acanthes 2010), McGill Percussion Ensemble, Ensemble Chorum, Sylvio Gualda (Lorraine National Orchestra in Acanthes 2005), Moscow Contemporary Music Ensemble (2012 International Academy), Paramirabo Ensemble, No Hay Banda, Distractfold Ensemble, Vertixe Sonora, Tsilumos Ensemble, Laval Symphonic Orchestra, trombonist Alain Trudel and many others.
Charles-Antoine has also made several lectures on his artistic approach at Conservatoire de Musique de Montréal, Victoria University (SALT festival), Santiago de Compostela Contemporary Arts Museum, Canadian Music Centre, Montreal Contemporary Music Lab and McGill University. Since 2017, Charles-Antoine is an artistic member of the SMCQ artistic committee.
Website: https://charlesantoinefrec.wixsite.com/cafm
SoundCloud: https://soundcloud.com/charles-antoine-fr-chette