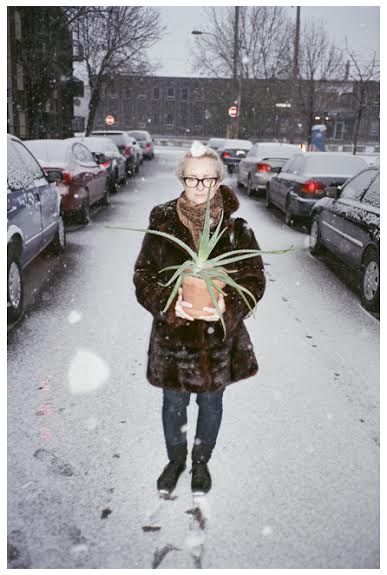 (Photo by Robby Reis)
Kaja Levy is a film/video maker, performer, and writer based in Montreal. Born in Poland, raised in Calgary, AB, she looks to film and video as a means to understand the passage of time. Her film and video work explores the theatrics of expressing emotions and sensitivity. She is inspired by such greats as Agnes Varda, Luis Buñuel and Chantal Akerman.
In her prose, she writes of the tensions between real and imagined realities. Between 2008 and 2010, she was the co-editor of Fatigue Magazine. She is currently writing a script for an upcoming comedic web-series and is producing a feature-length film.
Her work has been presented across Canada at the Objet Sonore lecture series, the Academy of Art Video Art, the Winnipeg Underground Film Festival, Film Pop Montreal, and the $100 Film Festival, among others.
She is currently completing her studies in film production at Concordia University with a minor in philosophy. She received a BFA in Religion (2010) from Concordia University.