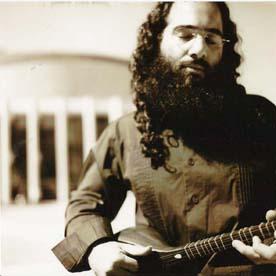 (co-director Sound of Montréal)
Kiya Tabassian was born in 1976, in Tehran, Iran, immigrating to Montreal in 1990. He trained in Persian music under Reza Ghasemi and Kayhan Kalhor and studied musical composition at the Conservatoire de musique de Montréal with Gilles Tremblay.
In 1998, he co-founded Constantinople, a Montreal based ensemble, which has earned an international reputation for its unique juxtaposition of early musical sources and the living traditions of the Middle East. He has recorded 11 CDs for the Atma and Analekta labels and has created with Constantinople over 35 original programs performing them at some of the most prestigious festivals and venues such as  Salle Pleyel (Paris), Festival d'Aix-en-Provence (France), Festival de Musiques Sacrées de Fès (Morocco), Festival d'Ile de France (Paris), Festival Stimmen (Germany), Festival de Mexico en el Centro historico (Mexico), Schwetzinger SWR Festival (Germany) and Orford Music Festival (Canada). Over the past decade, he has staged nearly 400 concerts in 95 cities in 20 different countries.