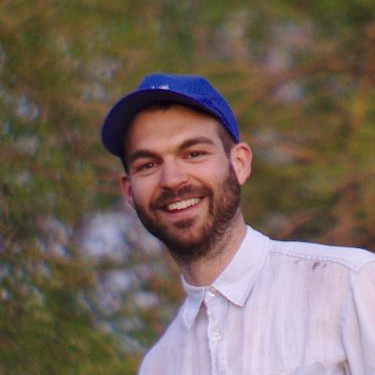 Joe Thibodeau is an artist-researcher based in Montréal Canada. His activities include sound/music production and performance, human interface design, hardware hacking, psychological experimentation, and machine repair. He is currently pursuing a PhD in Concordia's Individualised Program (INDI) with a focus on the self as a product of sensory interactions—supervised by David Howes, Michael Montanaro, Sandeep Bhagwati, and Virginia Penhune.
In his masters studies, Joe studied digital musical instrument design with Marcelo Wanderley at the Input Devices and Musical Interaction Laboratory (IDMIL) at McGill University. There, he specialised in trumpet augmentation and published his work in Computer Music Journal. Subsequently, Joe received a Canada Council for the Arts grant to compose music on an augmented trumpet of his own design. He used this trumpet for several years in performance and in 2014 for the production of original music in the Radio-Canada documentary Correspondences De Guerre.
Since 2009 he has been a member of DAAT, a duo with Jason Hockman (Birmingham City University, UK), producing electronic music, interactive audio environments, and research on new production techniques. With the DTND collective Joe collaborates on visual art, multimedia projects and music publication in Canada, the UK, and the USA.