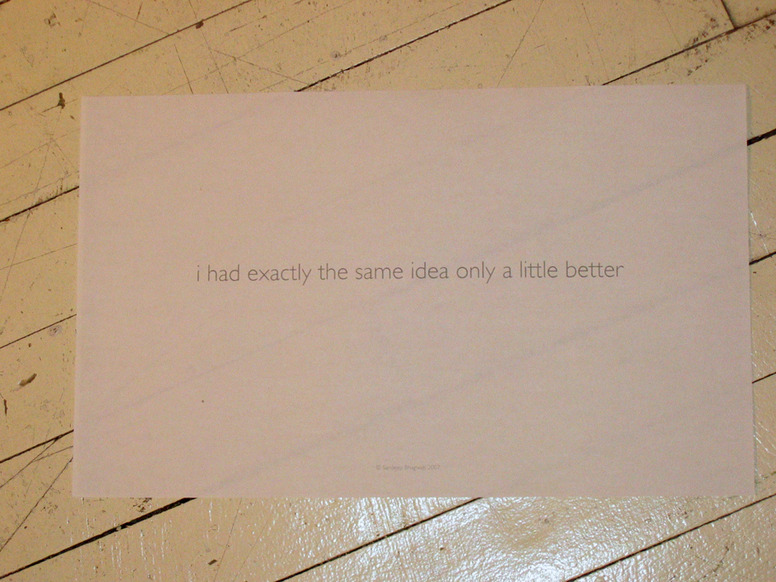 2007 "Exactly the same only a little better" Sound installation. First exhibited: Donald Browne Gallery Montreal
Description
"Exactly the same only a little better" is a sound installation that addresses the competitive nature of our lives in an ironic manner. It was first exhibited from June 16 to July 14, 2007 at Galerie Donald Browne in the Belgo building in downtown Montreal.
The visitor to this installation will hear many sentences that are competitive – but about matters where competitiveness makes no sense at all: "I had exactly the same talent only a little better." "I have exactly the same thought only a little better" etc.
Sandeep Bhagwati writes: "These all are variations on a sentence an aunt of mine in Bombay used to say every time she visited our house. She would take up a cup or a piece of cutlery and say "I have exactly the same… only a little better!" My sisters and myself used to joke about this sentence, and I remember how ridiculous it seemed even with tangible objects that could conceivably be better or worse.