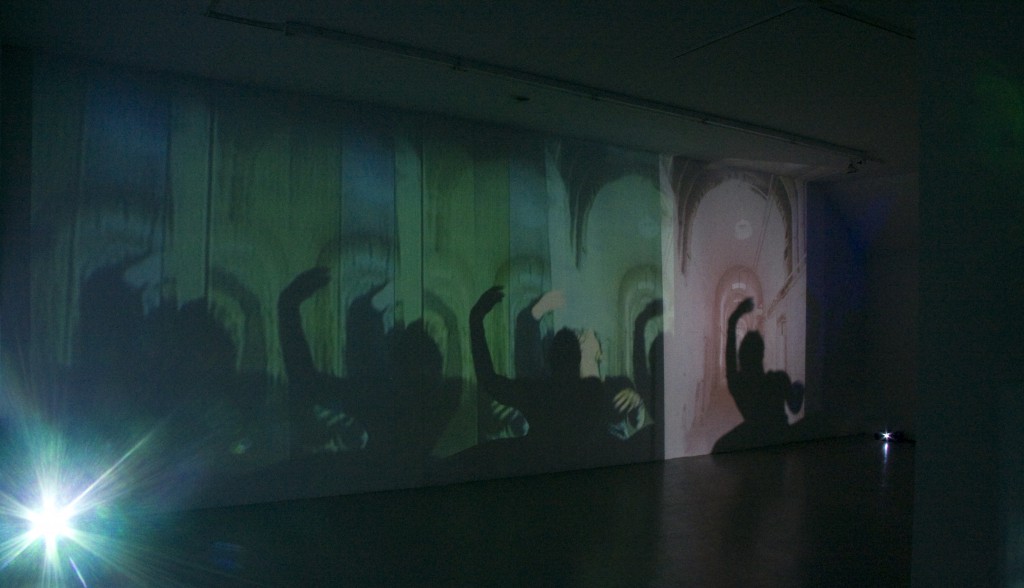 interactive audiovisual performance and installation for horn, field recordings, and video projections.
Description
Lenka Novakova, Jen Reimer, Max Stein
Inside out is an interactive audiovisual performance and installation that blurs the perceptual boundaries of sound and moving image. Duality of indoor and outdoor space envelpes live and recorded video combined with an immersive multi-channel soundscape for processed horn and field recordings. This combination of visual and sonic landscape, colored by flow of streetlights and echoes of the performer, traces the movement of traffic outside and mixes with the activity taking place inside. Large glass panels, on both interior and exterior of the performance space, become projection surfaces and invite visitors to experience the work from the street, as well as, within the Goethe-Institut.
3 video projectors, 2CCTV high resolution cameras, 6 speakers, window-mounted speaker, horn, laptop, audio interface