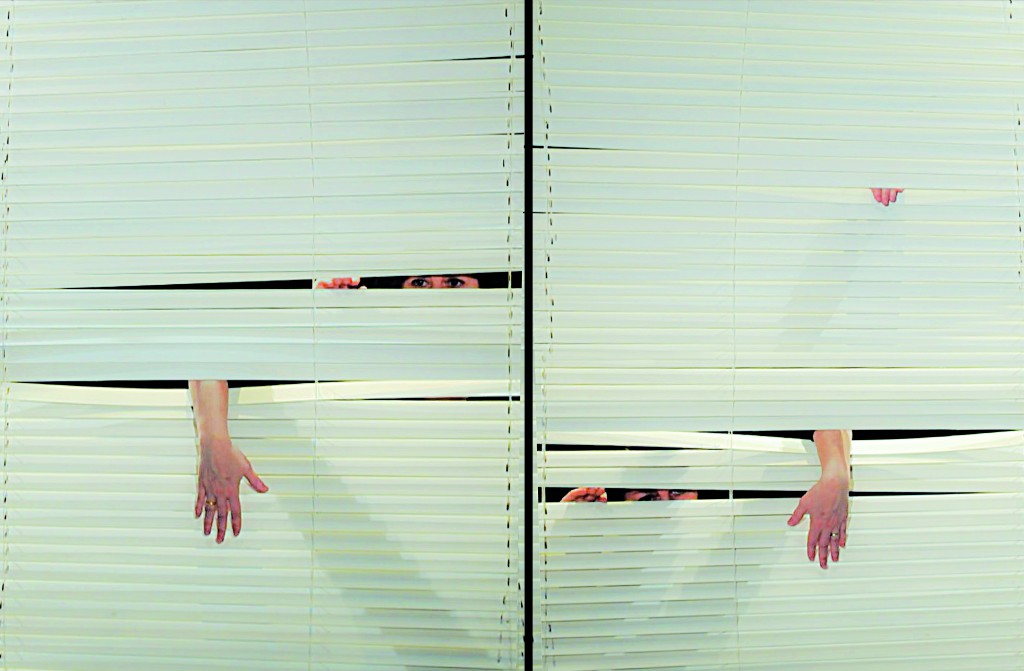 Description
Navid Navab, Jerome Delapierre, Michael Montanaro
Someone's behind those Venetian blinds. A finger slips over an edge and pulls them down. Two fingers, four. A pair of lips mouth your name. Then eyes appear from a darkened room, seeking to connect with those on the other side. Who is it? And how does he or she know you, standing at the window, if she's only a ghost of a ghost.
A seductive, beguiling interactive work veiling and unveiling perceptions. Who is the seer, and who or what what the seen? Come to the Goethe-Institut / La Nuit blanche, when *Alkemie animates the windows with responsive video-performers haunting video-persiennes.
www.AlkemieAtelier.com
www.MichaelMontanaro.com
www.JeromeDelapierre.com
www.NavidNavab.net