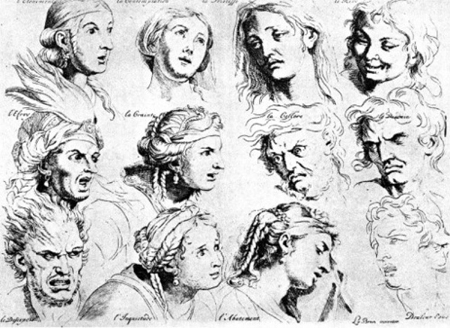 Witchcraft, a tragedy in 5 acts published in 1836, revisits the history of witchcraft trials in Joanna Baillie's homeland, Scotland, through a conventicle of destitute female characters seeking power, love, and retribution in an elusive and illusory dark devil.
Description
The play explores mass hysteria and paranoia in witches and their accusers, in women and men, and examines how individuals struggle to navigate and negotiate in a culture of fear. The play is an important artistic and historical precursor for other dramatic representations of witchcraft, such as Arthur Miller's The Crucible.
"Hypertext and Performance: A Resonant Response to Joanna Baillie's Witchcraft" was a three-year process of critical engagement with the text as part of a Fonds de recherche Société et culture, provincially-funded research-creation project based at Concordia University in Montreal and achieved thanks to the support of Matralab and the Hexagram Institute for research/creation in Media Arts and Technology. The research-creation program, at its core, involved scholars Louis Patrick Leroux (Concordia), Michael Sinatra (Université de Montréal), Fiona Ritchie (McGill), their students, and a number of professional and student actors and designers.
The first year featured a series of dramatic responses each created in reaction to a Baillie scene, which fostered both creative and scholarly dialogue with the play. This was presented at Hexagram as part of the Canadian Congress for the Humanities and Social Science in 2010. The second year focused on Romantic gestural codes and culminated with a live public performance. The third year allowed for the culmination of the process, through a full cast and full-length performance of the play while maintaining the interdisciplinary collaborative approach of the first phase. The final staging sought to bring Baillie's drama into the contemporary register, layering live performance with video projection and other multimedia elements as one way to negotiate the temporal and aesthetic distance of the play.