Govind Bhilare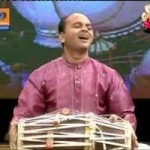 Govind Bhilare is a young pakhawaj player from Pune. He is a disciple of Padmashree Pt. Suresh Talwalkar. He has been performing extensively in Pune, Indian and abroad. He has done his Masters from Pune University.
Sameer Dublay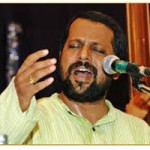 A vocalist par excellence, Sameer Dublay started under Pandit Rambhau Mate and mastered nuances of raags and performance technique with Pandit Jitendra Abhisheki, a legendary vocalist of Agra Gharana. At present he is learning from Dr. Ashok Da. Ranade, the great musician and musicologist. Sameer has toured extensively in India, UK, Europe, USA and Australia and has performed at numerous concerts. His CDs and writings are applauded. Sameer trains students from Lalit Kala Kendra, Pune University as a Guru and is Co-founder of Spectrum, an organization that imparts basic musical understanding through a well-designed Music Acquaintance Programme.
Pramod Gaikwad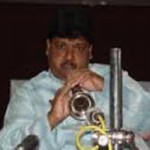 Aparna, Gurav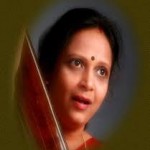 Aparna Gurav's melodious voice reflects the eternal essence of Hundustani Classical Music as handed down in the true "Guru Shishya Parampara". Endowed with a voice that is at once rich and vibrant, Aparna has carved for herself a place in the divine world of music and has captured the hearts of the listeners. Inspired by her parents at a tender age of ten, Aparna learnt the fundamentals of Classical music under the able tutelage of Dr. Sudha Patwardhan for fifteen years. Discovering the immense potential of young Aparna, Dr. Patwardhan gently evolved and moulded her into the world of Hindustani classical music, culminating in Aparna achieving the coveted degree of "Sangeet Alankar" from the Akhil Bharatiya Gandharva Mahavidyalaya.
Sweekar Katti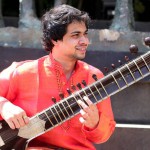 Born into a musical family, Sweekar Katti started learning sitar at an early age from his father Dr. Sunil Katti, a well known sitar and santoor player and music composer. He continues to so till date. His mother Dr. Vandana Katti is a well known vocalist of 'Jaipur-atrauli gharana'. Sweekar belongs to the 'Etawah gharana' and hence follows the immensely appearling 'Gayaki ang' style of playing. He has also won the prestigious 'Avides classical talent competition' (National level) organized by 'Sangeet Martand Pt. Jasraj' held at New York (USA) in November 2010.
Charudatta Phadke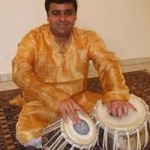 Charudatta Phadke has dedicated himself to the art of music from a very tendr age. The Gurus who taught him his craft at Kolhapur, were Majgaonkar and Rajaram Jadhav. He has been refining his art under the tutelage of Taalyogi Pt. Suresh Talwalkar for the last 18 years, whom he acccompanies for various programmes.
Rahul Singh
Rahul Singh is a vocalist and is a third year student of Music, learning with Srijan Deshpande.