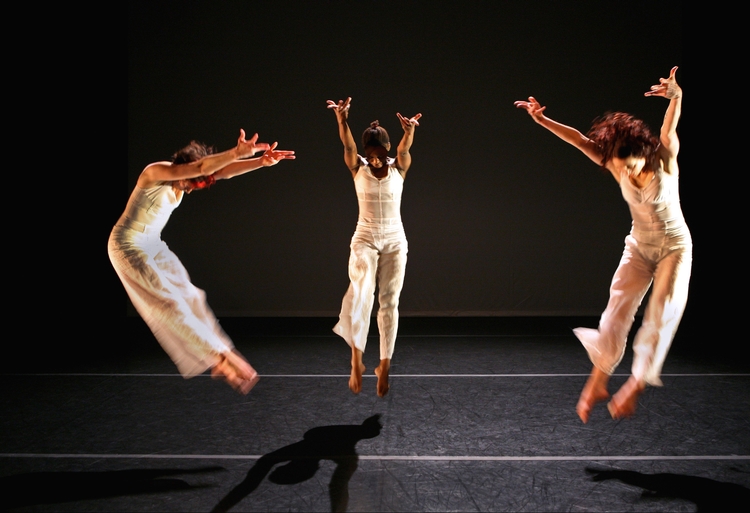 Description
Famous explorer of the early 20th century Peter Freuchen found himself trapped in an igloo during a blizzard, realizing the shelter was closing in on him, slowly becoming his shroud. For his new show, A Matter of Life and Breath, Roger Sinha drew inspiration from this anecdote.
The breath of life and the breath of death… Interested as ever by the use of new technology, the choreographer directs six dancers whose movements and breathing sometimes trigger sound and visual effects through interactive technology.
As faithful as ever to his artistic vision, he creates a hybrid vocabulary sprung from both his Indian heritage and contemporary expression, where movement, words, images and technology bring forth a poetic language of the body.
Sinha Danse would like to thank Salle Pauline Julien, Maison de la culture Mercier and L'Agora de la danse for their support.
Credits
Dancers: Tom Casey, Ghislaine Doté, Laurence Ramsay, Raul Huaman, Tanya Crowder, Élise Legrand
Lighting: Caroline Nadeau
Programer (max/msp) and musical conception: Michal Seta
Musical conception: Bertrand Chénier in collaboration with Michal Seta
Director of rehearsal and dramaturge: Lina Cruz
Accordeon: Élise Legrand
Texts : Élise Legrand, Roger Sinha with the contribution of Marc-André Tailefer et Nadia Chaney
Costumes : Anne Marie Veevaete
Wii attachments: Gaïa Orain
Apprentice: Marie-Ève Lafontaine