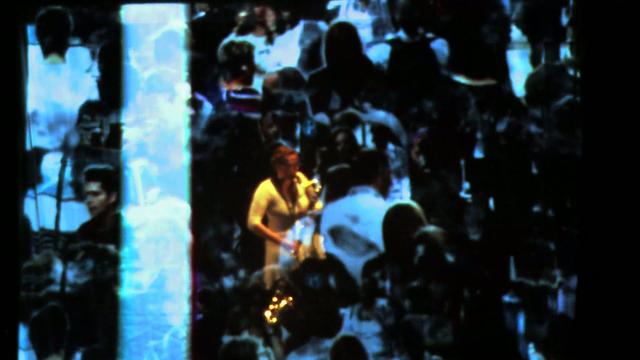 Pièce pour clarinette basse, ordinateur et vidéo réactive.
Description
Essayant de trouver un équilibre entre la sécurité et la liberté, Fit into the crowd est basée sur un personnage qui essaie de faire sa place dans cet environnement urbain duquel émerge des phrases dites au nom de la sécurité: Rentrer dans les rangs; Accepter l'intolérance urbaine; Que valent les luttes quand on est seul?; Aimer la sécurité et s'en entourer.
Cette pièce est la première partie d'un diptyque. La deuxième partie est Refuge.
Cette pièce a été jouée dans plusieurs concerts et festivals par Krista Martynes. Elle a été créée dans le spectacle Dix proportionnés en 2010. Depuis, elle a été rejouée lors d'une tournée américaine au Spark festival (Minneapolis), Open sound (Boston), The tank (NYC), Hillyer Art space (Washington DC). Elle a également été jouée au SOUNDplay festival de Toronto et Hamilton, au Remusica Festival au Kosovo, au festival Studio 300 (EU), au Understanding visual music ainsi qu'au Montreal Contemporary Music Lab 2012.
http://julienrobert.net/musique/fit-into-the-crowd/
Credits
clarinette basse : Krista Martynes
musique et image : Julien-Robert