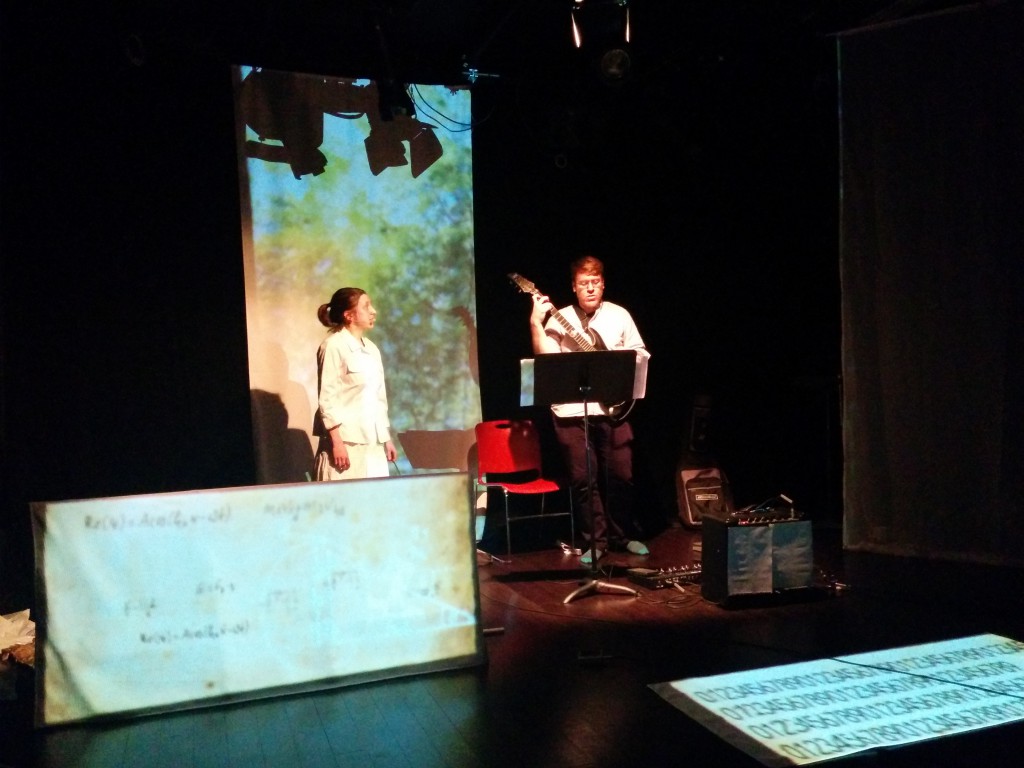 Description
Frankenstein: A Patchwork opera/Frankenstein: l'opéra courtepointe is a new, 80-minute work of music-theatre featuring the work of twelve up-and-coming Montreal-based composers. Written for electric guitar (Marc-Olivier Lamontagne), voice (Sarah Albu) and live electronics, the premiere performance was given on May 6th, 2015, through Bradyworks' Emerging Artist Series at the Chapelle Historique du Bon Pasteur in Montreal. Born of an artistic encounter encouraged by Tim Brady, Frankenstein is a collaborative bilingual multimedia re-telling of Mary Shelley's classic science fiction warning tale, consisting of twelve individual tableaux, each created by a different composer and based on a different part of the story.
Like the monster in the story, the opera is a patchwork of aesthetics, styles and influences sewn together from independent sources. Each composer had the task of creating a five minute work based on a particular scene or moment of the narrative. From September 2014 through February 2015, the ensemble worked closely with these twelve composers in individual sessions as well as in group workshop settings in order to develop the individual parts and the piece as a cohesive whole. Within this structure, the traditional composer-performer ratio in terms of opera is turned on its head, as normally in opera we see one composer writing a piece to be interpreted by many performers.
During their residency at the matralab, the performers worked in the matrabox black box space with composer/video artist Julien Robert and composer/sound technician Cléo Palacio-Quintin to sew the twelve scenes together into a theatrical framework using staging, design elements and interactive/responsive video. Between tableaux, sections of recited text, theatrical gesture/movement and improvised sound is used in order to separate one 'scene' from another while maintaining the flow of the narrative.
http://frankensteinopera.weebly.com/
Composers:
Gabriel Dufour-Laperrière
Will Eizlini
Brice Gatinet
Patrick Giguère
Émilie Girard-Charest
Chris Goddard
Michaël Larocque
Gabriel Ledoux
James O'Callaghan
Cléo Palacio-Quintin
Marie-Claire Saindon
Julien-Robert Legault-Salvail