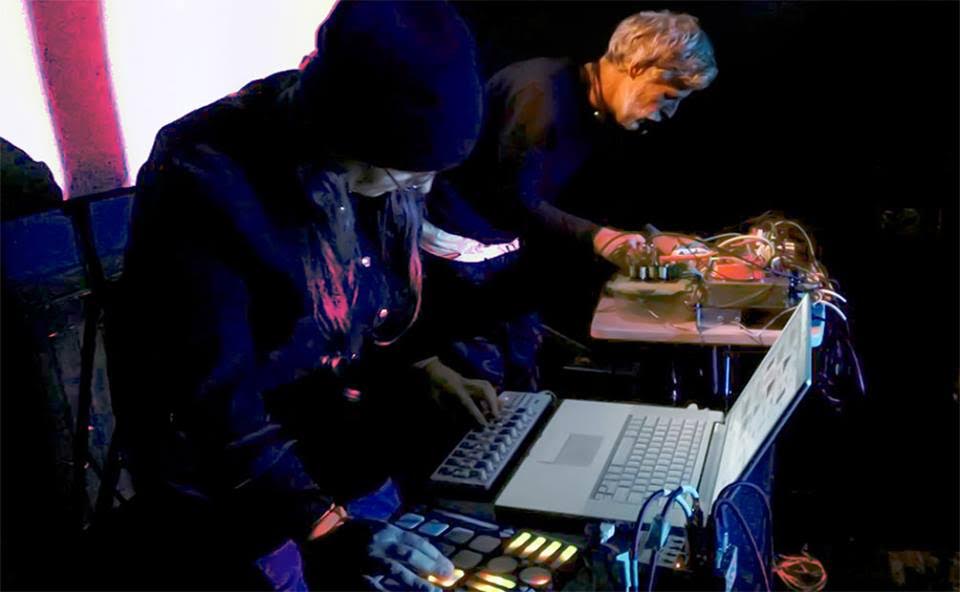 Description
Both Instant Places (Laura Kavanaugh and Ian Birse) and Sound of the Mountain (Elizabeth Millar and Craig Pedersen) are established Canadian projects whose work concerns sound and noise. Despite having similar interests in sound, they approach sound production in completely different ways. Sound of the Mountain has an unorthodox approach to amplified acoustic instruments, whilst Instant Places create digital instruments and incorporate video art in their work.
During their residency at the Matrabox, from June 27 to July 1 2016 they explored the intersection between amplified acoustic instruments (amplified trumpet, clarinet, objects and voice) and electro-acoustics (hardware and software instruments), developing a shared language. The collaboration was created with a view to record and perform, and in the days following the residency they played concerts in Montreal, Kingston and Ottawa. The audio excerpt is from a live concert performed at Musical Chairs in Kingston July 2 2016.
INSTANT PLACES : Laura Kavanaugh and Ian Birse
In their Instant Places projects Kavanaugh and Birse use hardware/software systems of their own design to present generative installations and performances. They began working as a team in 1997 and have since travelled throughout Canada, Europe, Asia, South America, Australia and the United States making installation and performance works for festival venues and art galleries.
THE SOUND OF THE MOUNTAIN : Elizabeth Millar and Craig Pedersen
http://soundofthemountain.com/
Playing amplified clarinet and trumpet, Millar and Pedersen fill rooms with sounds of breath, wind, wood and metal, creating an intimate noise. They are based out of Montreal, and have performed their music across Canada and in Asia and Australia.