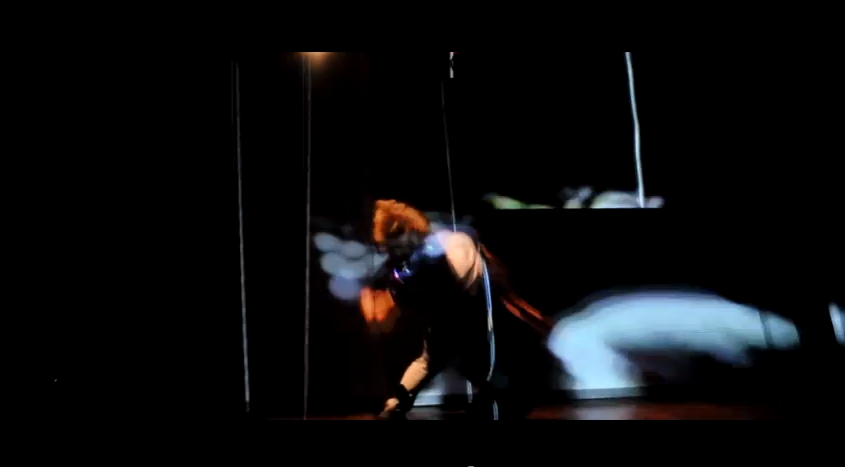 Description
Zata Omm Dance Projects held a research laboratory process exploring the relationship between new technology and live contemporary dance (Zata Omm Dance and Technology Research Laboratory) at the matrabox from 6 to 15 of July 2010. The research was made possible by funding from The George Cedric Metcalf Charitable Foundation. Matralab research associate Navid Navab worked as a technological specialist for the project.
A statement from Zata Omm's artistic director, William Yong:
"We are so gratified that we had this opportunity to explore some aspects of the amazing potential of new technology for interaction with live movement. Our objective was to establish a deep and unifying relationship that develops spontaneously between the movement and technology. In this research, we were using accelerometer motion sensors and infrared cameras to make interactive visuals and sounds initiated by movement from the human body.
Our initial theme was playing with ideas of 'internal' and 'external'. How do we steer our focus and strength from inward to outward and vice versa? We looked at identity and the incarnation of our will power through the speed and dynamic of our own motion. It was an exploration to articulate this power in one's mind. It is as if we could to bridge a dreamlike state and bring it forward into a reality – through technology, image, sound and movement. We were also able to use the layered screens to create a sense of depth and dimension for the visuals elements.
In the two-week exploration, we generated a willingness to seek a genuine harmony rather than being ruled by a technology or the restraints of its constructs. The six separate 'worlds' of possibilities we were able to explore and create seemed to flow so naturally from one realm to the next."
Zata Omm Dance and Technology Research One: Artistic Director and Choreographer: William Yong Technological Specialists: Jerome Delapierre and Navid Navab Technological Strategist: Elysha Poirier Documenter: Jenn Hardy Dancer: Pierre-Marc Ouellette