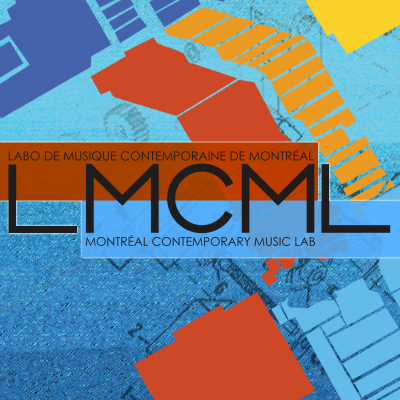 Description
During LMCML 2015 (Labo de Musique Contemporaine de Montréal) workshops were held at matralab from June 13-18, 2015. Matthew Schoen also developed a videomusic installation called "Home Appliance" at matralab during this residency. It was premiered at Eastern Bloc on 19 June 2015.
About LMCML
The Montréal Contemporary Music Lab (MCML) is a 10 day performance and creation workshop exploring, celebrating, and creating bonds between performers, composers and sound artists engaged in the act of creating new music.
During the lab participants will take part in numerous lectures, rehearsals, masterclasses, concerts, social outings, collective meals, and spontaneous events. The whirlwind of activity will end in a concert showcasing the collaborative efforts of everyone involved.
MCML is a workshop for emerging musicians with an open mind. For some, it is a first foray into contemporary music making and sound art; while for others, it is a chance to meet people and forge connections with others in the community. The Lab is a supportive environment in which to experiment, learn, and most importantly, collaborate in music making.
About Matthew Schoen
Le travail de l'artiste et compositeur montréalais Matthew Schoen s'étend aux médiums de la vidéo, de l'installation et de la composition musicale électroacoustique. Un désir de renouveler l'expérience de l'auditeur tout en alliant la musique, l'art sonore et la vidéo est caractéristique de sa démarche artistique, si bien que ses projets ont été présentés par le biais de la performance audiovisuelle, de l'installation, de la projection vidéo et de la diffusion sonore immersive. Il participe régulièrement aux concerts liés au festival AKOUSMA ainsi qu'à la série de concerts Code d'accès. De plus, son travail a récemment été présenté aux San Francisco Tape Music Festival, au New York City Electroacoustic Music Festival et au International Symposium on Electronic Art (ISEA). Il a collaboré avec la danse et le théâtre, et il est un membre fondateur de la série de concerts Soundwich, qui promouvoit la relève en musique expérimentale. Récemment, il a complété sa Maîtrise au Conservatoire de Musique de Montréal sous la direction du compositeur Louis Dufort.
Documentation
Video
Photo