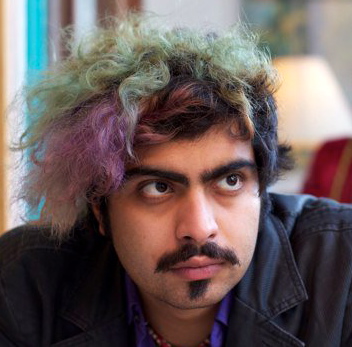 Navid is a Montreal based media-artist, composer, interaction and sound designer. Navid studied music performance and composition for many years. Since 2005, he has been studying Electroacoustics and Computational Arts at Concordia University and Music Technology at McGill University. Currently he works as a sound designer and research assistant at both Topological Media Lab and Matralab, while pursuing his studies and various collaborations.
Navid creates real-time clouds and crystals of sound, engaging composition with interaction, improvisation, philosophy and cognition within various spaces. Often in his practice, gestures, rhythms and vibrations from everyday life are mapped dynamically to various DSP and sound synthesis parameters. Most of Navid's creations and investigations range from fixed acousmatic compositions, to responsive architecture, interface design, theatre, and performance.
Navid is listening…
Navid Navab is a matralab research associate.